Curborough Championship Update Feb 2021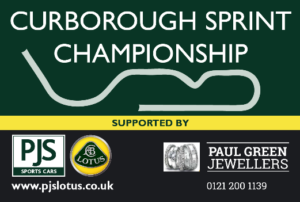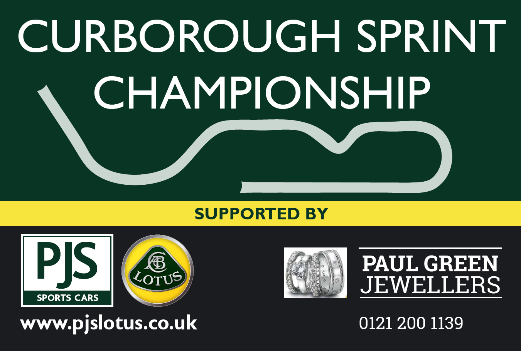 2021 CURBOROUGH SPRINT CHAMPIONSHIP, supported by PJS Sports Cars and Paul Green Jewellers.
We are currently hoping we can get the Championship off for the first round in 2021 after the awful pandemic forced the cancellation of last years' event.
With 10 rounds included for the first time since the Championship started in 1998, we are hoping for a really competitive year.
Most of last years' entrants have carried over their entries for 2021 so we already have a good entry of over 40 with still over 2 months to the first round, the MGCC event, on April 11th.
The events entry regs should start appearing on the website championship page soon, and, as usual, we recommend entering the events that you want to do as early as possible as some will be oversubscribed. As usual registration for the championship does not guarantee you event entries.
With last years' entries carrying over the standard classes are well subscribed as in 2019, but it is good to see that with some new entries, we already have 4 Radicals entered into 6a.
A big Thanks to our Sponsors for this Season, PJS Sports Cars, and Paul Green Jewellers, who, having seen last year cancelled, have agreed to continue for this season.
The organising committee have recently ordered new Championship car stickers, which we hope to hand out at the first event, but as they are carry over from 2019, if anyone still has their existing ones please reuse them if you can to reduce the championship cost, and leave more money for the Awards!
Any new members can find the Championship entry details on the Championship page.
Sadly, with no Championship last season, we won't be seeing everyone at the annual Awards Dinner in March, but hopefully we will see most of you at the first event in April, with or without spectators!
Unfortunately, the SDCC committee has had to take the early decision to cancel the March 21st practice sprint but currently will be opening up Curborough for business in April in line with most other Motor Sport venues.
Hopefully the current lockdown will be eased, as currently expected, before Easter so that the Championship can start as planned,

Steve Wood