2020 CURBOROUGH SPRINT CHAMPIONSHIP, supported by  PJS Sports Cars and Paul Green Jewellers .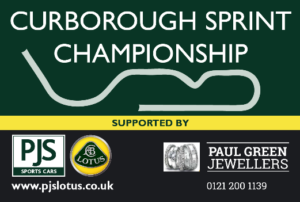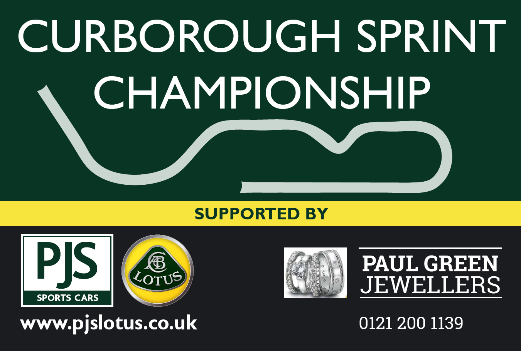 2020 CHAMPIONSHIP CANCELLED
CURBOROUGH SPRINT CHAMPIONSHIP  UPDATE 22/5/20 
 The Curborough Championship Committee have regretfully decided to take the decision to cancel the Championship for 2020 season. The decision was not taken lightly having been discussed at length over the last month.
With the Motorsport UK ( MSUK) announcement that all Motor Sport was suspended until at least the end of June, it obviously meant that only 4 of the original 9 rounds were remaining at best, and with Curborough's calendar full to the end of October it left no opportunity to move those cancelled dates to later in the year. Due to the fact that every Championship round usually attracts between 32 and 44 Championship entrants, asking existing events later in the year, to add the Championship onto their meeting would instantly vastly oversubscribe their events.
Other concerns have also been taken into account. Social distancing rules that impact on single seater operation will affect certain competitors ability to compete. A few competitors have also already expressed concerns over the risks of engaging in motorsport events whilst the situation with the virus is still uncertain. Any H&S implications on the operation of Curborough in terms of Toilets or Catering may also affect some competitors decisions.
After involving MSUK, both of the Championship Sponsors, the main Shenstone and District Car Club  committee, and the 4 Championship Stewards, the Championship sub committee took the decision that cancellation was the best, and fairest way forward.
All of the existing 47 entrants to date, as requested by the MSUK, will be informed by post, and offered a full refund of the registration fee, but the Championship committee will also offer to keep the registration on file for 2021 season if any competitor wishes to take that option. The refund will remain available up to the first event next season should anyone's situation change between now and that time.
We are obviously hopeful that any Regulation changes for 2021 by the MSUK will be minimal, and that, as far as possible the Championship rounds dates will be the same weekends in 2021.
We would obviously encourage any competitor who wishes to compete in the remaining events, if they take place, to support the organising clubs, as none Championship, individual events.
In the meantime, keep well, and keep safe,
Your Championship Committee; Steve Wood, Graham Harvey, Carol Harvey, Rod Law.         
Curborough Championship
Curborough Sprint Championship 2020
Supported by PJS Sports Cars and Paul Green Jewellers
NOTE: Last years entrants will receive Regulations and Registration form in the post.
2020 Regs and Entry Form now CONFIRMED and PDF format documents can be obtained by clicking the links on this page.
Championship Permit Number is CH2020/SO16.

If you require more information please complete and submit the form below: