2021 CURBOROUGH SPRINT CHAMPIONSHIP, supported by  PJS Sports Cars and Paul Green Jewellers .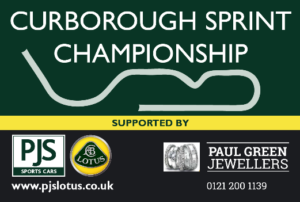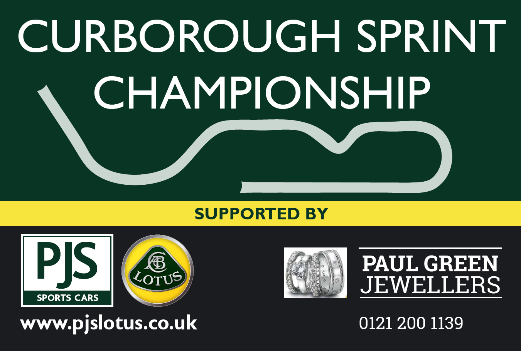 2021 CURBOROUGH SPRINT CHAMPIONSHIP, supported by PJS Sports Cars and Paul Green Jewellers.
April Update
The Championship entries are now up to nearly 70 thanks to a sudden last minute "surge". .
The first round, the MGCC event, on April 11th., and the Third Round, (BMMC), are both now full, with some reserves. This again shows the importance of getting the entries in for the events you wish to do, as early as possible, to avoid disappointment.
With the COVID guide lines currently in place, the first few rounds will take place without spectators.
Entries for the S&HMC April 25th , second round are also very good, but still not full, so get your entries in now if you want to ensure an entry.
With the Owen MC regs now also available, 9 of the 10 rounds are on the website championship page to download and enter.
As usual registration for the championship does not guarantee you event entries.
The organising committee will be handing out Championship car stickers, at the First event to entrants who do not already have them. As they are carry over stickers from 2019, if anyone still has their existing ones please reuse them if you can.
Hopefully the current lockdown will not change, at this late stage and, we will see many of the entrants at the first round on April 11th to kick off this year's Championship and blow off the cobwebs!
Steve Wood
Curborough Championship
Curborough Sprint Championship 2021
Supported by PJS Sports Cars and Paul Green Jewellers
NOTE: Last years entrants will receive Regulations and Registration form in the post.
2021 Regs and Entry Form now CONFIRMED and PDF format documents can be obtained by clicking the links on this page.
Championship Permit Number is 2021/SO65.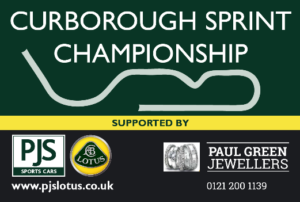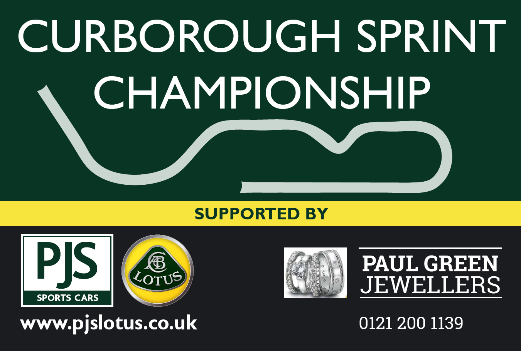 CHAMPIONSHIP ROUND 2
The S&HMC April Figure of Eight event was, for a change, the second round of the Championship, and attracted 47 Championship entrants out of the total of 57 following a few late cancellations. Dry weather, although cold, thankfully accompanied the day. Timekeeper technical issues combined with the current MSUK rules not allowing an office PC display spoilt the results availability on the day, for competitors, and for the frustrated S&HMC organising club's officials.
The ever-increasing fleet of MGZR's in Class Sa got the meeting started with another close scrap! A win for Jack Twomey, (and a new class record), from Craig Tock, with Graham Harvey third and your scribe fourth, all 4 within 0.8 sec. Steve Barrow, Simon Parkin and Mike Smith, were 5th, 6th and 7th respectively.
The shared Saxo in Sb saw Jamie Moffat break the class record for the second meeting running!
As usual these days, a great entry in Class Sc produced a really good contest with the Clio's of Paul Glendenning and Rob Thompson first and second split by 0.29 sec. Third and fourth placed Paul Gough and Wayne Parke in their Clio's were split by 0.03 sec!
Another close finish in Class 1a, saw the win go to Stuart Ballinger's Mini, by 0.24sec from Keith Waters' Metro.
The larger engined road car class, 1b, by comparison, went fairly comfortably to the MGZR of Lee Willars, from the MX5 of Melvyn Cox.
The road going Lotus class, 2La, went to Martin Roberts, from John Caldicot, both in Elise's.
Simon Price had the closest win of the day, by 0.02 sec from Matt Bramall in the 2B kit car class.
3a saw a big accident, with Stuart Gadd, barrel rolling his Mini and causing everyone watching to hold the their breathe until he thankfully emerged ok from the car!
The large capacity Mod Prod class, 3b, went to the 106 of Liam Ulyatt.
The "Radical" battle continued in Class 6a with John Bradburn "just" taking the win from David Large by 0.07 sec, with Colin Quigley 3rd.
The 3 car Formula Ford scrap went to the Merlyn of David Owen, with Graham Cherry 2nd and Laurence Marks 3rd.
Matt Walk, unfortunately had no competition in the Rally Car class, but still threw the Fiesta around as if he had stolen it!
FTD went to the Force of Glyn Sketchley, with a time of 55.11 sec.
With two rounds down, and with 53 entrants having competed in one, or both events, and most of the events filling up fast, it looks like being a really competitive season!
With the Championship entries now up to 75, after 2 rounds the top 2 are:
40 points                     Stuart Ballinger            Mini                1a
39.5 points                  Lee Willars                  MGZR              1b
Hope to see many of you at Round 3, the BMMC event, on May 8th, which has a full entry.
If you require more information please complete and submit the form below: