2021 CURBOROUGH SPRINT CHAMPIONSHIP, supported by  PJS Sports Cars and Paul Green Jewellers .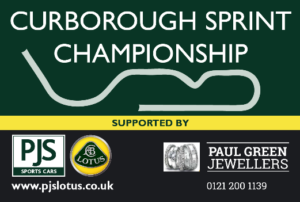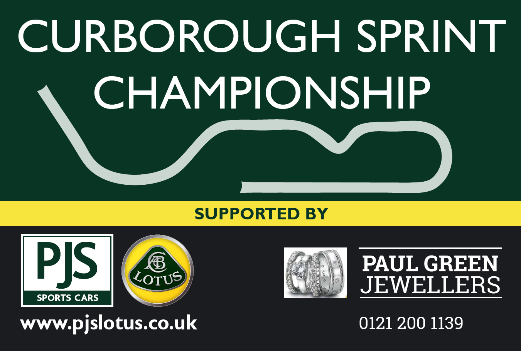 2021 CURBOROUGH SPRINT CHAMPIONSHIP  UPDATE  OCT 20 
The Championship committee have now submitted the regulations for the 2021 Curborough Championship permit. There have been no changes to the Classes or Class structures from the 2020 regulations.
We have managed to add the MGCC as an extra round, so the Championship will consist of 10 rounds for the first time since it's creation in 1998.
We are hopeful that any Regulation changes for 2021 by the MSUK will be minimal and that we will be able to issue the regulations as soon as the MSUK issue the permit.
Hopefully the November lockdown will not have to be repeated at the start of 2021, and the Championship can start as intended on April 11th.
The list of events with their dates is below.
In the meantime, keep well, and keep safe, and we really look forward to seeing everyone again in 2021!
Your Championship Committee; Steve Wood, Graham Harvey, Carol Harvey, Rod Law.         
Curborough Championship
Curborough Sprint Championship 2021
Supported by PJS Sports Cars and Paul Green Jewellers
NOTE: Last years entrants will receive Regulations and Registration form in the post.
2021 Regs and Entry Form now CONFIRMED and PDF format documents can be obtained by clicking the links on this page.
Championship Permit Number is 2021/SO65.

Championship Dates 2021
| Club | Event | Regulations | Grade | DATE |
| --- | --- | --- | --- | --- |
| MGCC | Sprint | | RS Interclub | 11th April |
| Sheffield & Hallamshire MC | Sprint | | RS Interclub | 25th April |
| BMMC | Sprint | | RS Interclub | 8th May |
| Shenstone & District Car Club | Sprint | | RS interclub | 23rd May |
| Sheffield & Hallamshire MC | Sprint | | RS interclub | 6th June |
| Owen Motor Club | Sprint | | RS Interclub | 20th June |
| Shenstone & District Car Club | Sprint | | RS Interclub | 11th July |
| MCMRC | Sprint | | RS Interclub | 8th August |
| BMMC | Sprint | | RS Interclub | 28th August |
| Shenstone & District Car Club | Sprint | | RS interclub | 5th September |
If you require more information please complete and submit the form below: