2021 CURBOROUGH SPRINT CHAMPIONSHIP, supported by  PJS Sports Cars and Paul Green Jewellers .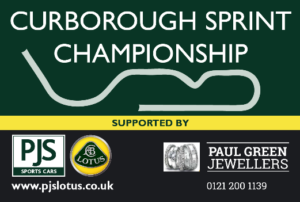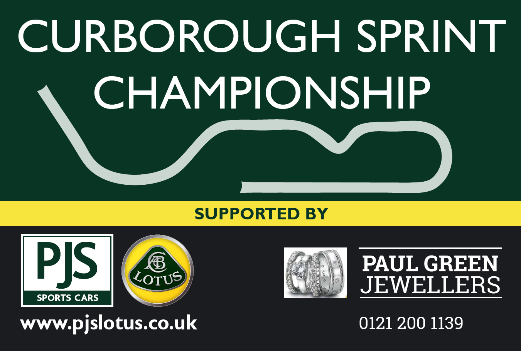 2021 CURBOROUGH SPRINT CHAMPIONSHIP, supported by PJS Sports Cars and Paul Green Jewellers.
May Update
Championship entries are now up to 76 contenders, the first time we have had over 75 since 2004, although not the dizzy heights of the 94 entries back in 2002!
With the first 3 rounds done and dusted, ( well, not too much dust at the third one !), we are looking forward to the Fourth Round, (SDCC), which, has had a full entry for a few weeks now. The remaining rounds are all experiencing high entry applications, and filling up quickly, so getting your entries in early is even more important than in the previous few years.
With quite a few of the classes well supported, and looking very competitive, it is difficult to try predict the potential final top 3 overall at the moment.
Hopefully the timekeeper's result service hiccups, for whatever reason on two of the rounds, have been sorted, and at least now competitors are able to access on site screens again, in socially distanced conditions at the office.
The only event with regulations not yet issued is the MCMRC August round, but they should be available in the next week or so.
The organising committee will continue to hand out Championship car stickers, where requested, at the events, for those new entrants who have not received them.
Hopefully the current course out of lockdown will not change, and, we will continue the season as planned, and may even have some spectators back in the near future.
Steve Wood
Curborough Championship
Curborough Sprint Championship 2021
Supported by PJS Sports Cars and Paul Green Jewellers
NOTE: Last years entrants will receive Regulations and Registration form in the post.
2021 Regs and Entry Form now CONFIRMED and PDF format documents can be obtained by clicking the links on this page.
Championship Permit Number is 2021/SO65.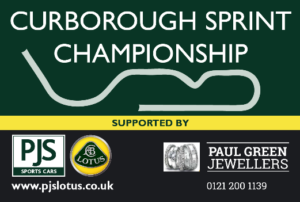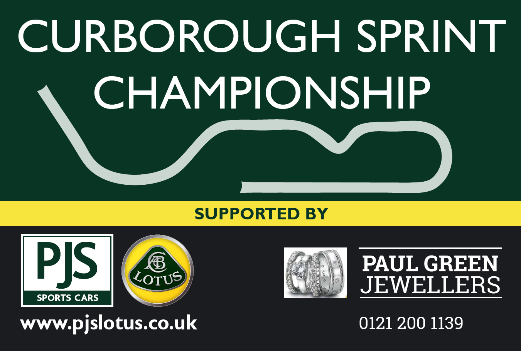 CHAMPIONSHIP FINALE
The annual SDCC single lap event produced a great finale to the Championship. With an entry of 83 competitors, the event saw 3 competitors going into the final Championship timed runs within half a point, and any combination was possible for an overall 1,2,3 !
An 11 car Sa Class of MGZR's went to Jack Twomey, in a time which broke the 23 year old class record, but still was only 0.03 secs faster than second placed Steve Barrow who also equalled that longstanding record! Third was "your scribe", just fending off fourth placed Craig Tock by 0.16 sec. Fifth and Sixth respectively were Jack Snape and Mike Smith, split by an even closer 0.02 sec!  Steve Barrow's second place was just enough for him to claim the overall Championship win by half a point in the end though.
In Class Sc, Paul Glendenning's winning time was about 0.3 secs off getting an extra half point  which would have seen him take the Championship win! Second was Wayne Parke, with John Adams third, all in Clio Sports.
Stuart Ballinger was victorious in the Mini scrap with Graham Harvey, meaning he tied on points with Paul Glendenning for Second overall, and no amount of countback through the season was possible to split them, producing the first ever joint award for second overall!
Although two non Championship interlopers kept Lee Willars' MGZR in 3rd place in the larger capacity Road car class, it was enough for him to claim the Championship Class win, and the Best Novice Award. Rosemary Collins, in her MGZR, took the Championship Ladies Award for the second year running.
The upto 2.0L Mod Prod class on the day went to Lyam Ulyatt in the 106GTI by 0.26sec from the Clio of Mark Williams, but Mark takes the Championship Class by 1.5 points!
John Caldicott claimed the win in the 3 car Elise Class and tied up the 2La Championship class.
A win for John Bradburn in the Pro Sport Radical, from co driver Colin Quigley, saw him claim the Libre Class Championship win.
Second place behind Sarah Bosworth in the 7 car Formula Ford Class was good enough for Christopher Horton to take the Championship Class in his Van Diemen 88.
In about the closest fight I can remember, Glyn Sketchley's Force PT let him down on the final run, leaving him 0.02sec off  Stuart Bickley, who took FTD in his Jedi with his 28.10 sec run!
After 10 Rounds the final Championship positions closed up further with 2.5 points splitting the top 6!
Steve Barrow              141.5
= Paul Glendenning     141
= Stuart Ballinger        141
Jack Twomey             140
John Bradburn 5
Lee Willars 139
WOW, what a finish to the Championship!  Congratulations to all of the Award winners.
70 of the76 entrants competed this year and scored points during the season.
The Awards Dinner will be at Moor Hall in Sutton Coldfield on March 4th, always a great event.
Hope to see many of you there.
Steve Wood
If you require more information please complete and submit the form below: