2020 CURBOROUGH SPRINT CHAMPIONSHIP, supported by  PJS Sports Cars and Paul Green Jewellers .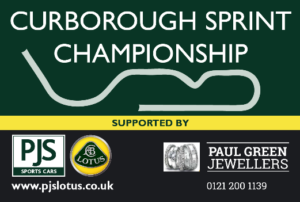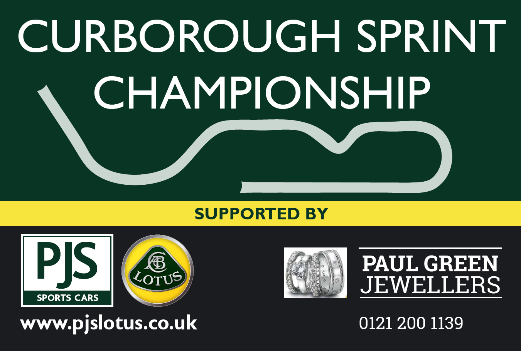 The Curborough Championship, sponsored again this year by PJS Sports Cars & Paul Green Jewellers, for what will be the Championships' 22nd year, will kick off on the 26th April with the usual Sheffield & Hallamshire Motor Club figure of 8 event.
This years' Championship will again be contested over 9 rounds, but it is best 6 from 9, instead of 7.  As usual, the 7th, 8th or 9th events may be used to settle end of year tie breaks.
We will be hoping to keep up with the previous two years of the Championship by attracting more entrants than the Midland Speed Championship again.
Hopefully we will also continue to have excellent support in the Standard Car Classes Sa, to Sd, especially with the MSUK reducing the required safety standard in Sa to Sc where nomex overalls are now recommended for competitors, not mandatory. Having taken his second outright Championship win last season , it will be interesting to see if Mark Williams does his  regular car/class change, and I am sure Craig Tock will be back in the throng of MGZR's to try to go one better in 2020?
Once again we will be hoping quite a few novices enter, as the Championship is obviously aimed primarily at grass roots motorsport.
With Figure of 8 class records now being well established it may well be an even closer fought Championship with less extra point scores for new records.
We look forward to seeing entries flood in now that the Regulations are on the website with the MSUK permit having just been issued.
Curborough Championship
Curborough Sprint Championship 2020
Supported by PJS Sports Cars and Paul Green Jewellers
NOTE: Last years entrants will receive Regulations and Registration form in the post.
2020 Regs and Entry Form now CONFIRMED and PDF format documents can be obtained by clicking the links on this page.
Championship Permit Number is CH2020/SO16.

Calendar of Rounds 2020 (Provisional)

Date
Grade
Club
April 26th
Nat B
Sheffield & Hallamshire MC
May 9th
Nat B
BMMC
May 24th
Nat B
Shenstone & District Car Club
June 7th
Nat A/B
Sheffield & Hallamshire MC
June 21st
Nat B
Owen MC
July 5th
Nat B
Shenstone & District Car Club
August 9th
Nat B
Mid Cheshire MRC
August 29th
Nat B
BMMC
Sept 6th
Nat B
Shenstone & District Car Club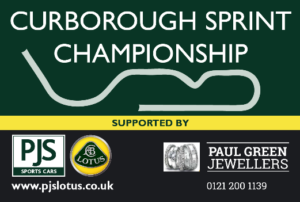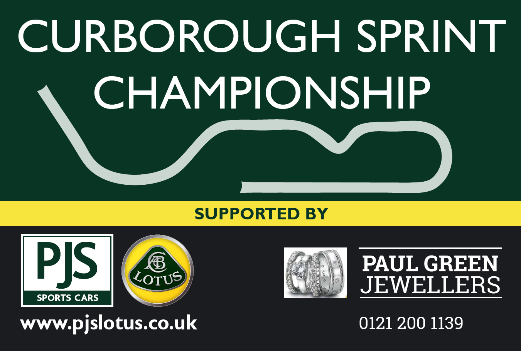 CHAMPIONSHIP FINAL ROUND
The SDCC September single lap event bought the 2019 Championship season to an end with a good entry, some REALLY close competition, and great weather to end the season.
Class Sa, with this years' throng of MGZR's kicked the meeting off and saw Jack Twomey take the class win by 0.07sec, with Craig Tock second, and Graham Harvey third.
David Owen took fourth and "your scribe" fifth, the top five all under the existing class record and within 0.41 sec!
A six car Class Sb produced a win, and new class record for Bob Smith in the Saxo VTR, from Steve Barrow's Twingo Sport, by 0.04sec! Steve Burns Suzuki Swift was 3rd, just 0.14sec back.
The second timed runs saw Mark Williams Clio snatch the Sc win from Paul Glendenning, equal the 10 year old class record, and in doing so, pip Craig Tock's MGZR in Sa to the Championship outright win by 0.5 point!  Just 0.02sec split the Clios of Wayne Park and Paul Gough for 3rd and 4th respectively.
Warwick Bourton put in a great time to win Class Sd in the Focus ST3, from SDCC chairman, John Williams' 350z in 2nd, with the Boxster of Rod Fisher 3rd.
Keith Waters produced a PB in the Metro with his first sub 39.0 sec time to win the up to 1400cc Road Going class from Julian Fishwick's Mini.
The 2.0L Road Going Class saw Rosemary Collins' MGZR a close second to Peter Jenkins' Civic.
The larger capacity road going class had Steve Smith in the Impreza taking the Championship class win from David Connell's Mustang.
In the road going Lotus class, 2La, David Whiteley took the win to claim the Championship class, with John Healy second and Andrew Palmer third, all in Elises.
Simon Price in the Westfield turned the tables on John Caldicott's Caterham in the 2B kit car class to take his first win of the year, but it did not prevent John from taking 3rd overall in the Championship.
The small capacity Mod Prod class, 3a, saw the Nova of Laurence Bond take the win, with the Mini's of Stuart Ballinger and Al Henley 2nd and 3rd respectively.
Closest win of the day came in the up to 1400cc Mod Prods where Owen Cule beat Metro GTI co-pilot, Dean Ratcliffe, by 0.01sec!!! Matt Frost's Clio was a close third to claim the championship best novice of the season.
David Bickley won the Libre up to 1700 Class in his Radical, and Stuart Bickley made it a good family day out with a win in the single seater up to 1100cc class and FTD.
Well supported period defined classes saw the road going one, of 2 Elans, a Spitfire and a Mini go  to the Elan of Peter Briars, and the racing car class win to the Mallock Mk11 of Tim Densham.
Well, another season flies past, and a big thank you to all of the Clubs and marshals at each event, and, of course to our Two Championship Sponsors, PJS Sports Cars & Paul Green Jewellers.
Provisional Championship Top 5 .
Mark Williams ( 142.5)  Renault Clio 200  (Sc)
Craig Tock    (142 ) MGZR 1.4  (Sa)
John Caldicott  (137) Caterham R300  (2b)
Paul Glendenning (137)  Renault Clio 200   (Sc)
Graham Harvey (135.5)  MGZR 1.4 (Sa)
Provisional Novice Trophy:
Matt Frost   ( Clio Cup)
2019 "Lifeline Award"
James Partridge  ( Clio 172)
Steve Wood
If you require more information please complete and submit the form below: