2019 CURBOROUGH SPRINT CHAMPIONSHIP, supported by  PJS Sports Cars and Paul Green Jewellers .
The Curborough Championship, sponsored again this year by PJS Sports Cars & Paul Green Jewellers, is already just over half way through the season!
In it's 21st year, the usual SDCC July event has attracted a full entry, with over 46 of them Championship entries out of the 65 registered contenders.
Many of the Classes are very well supported, especially Sa, Sc, and 2b, and with 11 novices entered in the Championship, that is a good indication that the Championship is continuing in it's original intention of supporting grass root sprinting.
With 11 MGZRs' entered in Class Sa, for "showroom" spec cars upto 1400cc, including the SDCC's own Academy car, it shows just how Sprinting can be done on the cheap with most of the  MGZRs' costing well under £600!
 NOTE: Some feedback has been received about a few time keeping issues experienced at some of the meetings this season, with competitors unfortunately blaming the individual clubs. Please be aware that ALL of the Clubs pay for independent MSUK timekeepers to do the timekeeping at their events, and are not to blame for any issues that the timekeepers experience. There is a shortage of MSUK registered timekeepers across the Country, which restricts the Clubs' choice of available timekeepers to book for their meetings. SDCC has been encouraging a new timekeeper this year using an MSUK licenced system, following the sad passing away of Alan Smith who had been timekeeping at Speed events, especially Curborough, for decades, and some of the issues have been due to new equipment. Unfortunately Alan's old equipment, although very reliable is not easy to replicate as he built it using a, now very rare, ex WW11 Aldis signalling lamp! So we would ask competitors to try to be patient whilst modern technology tries to catch up with the 1940's best !
Steve Wood
Curborough Championship
Curborough Sprint Championship 2019
Supported by PJS Sports Cars and Paul Green Jewellers
NOTE: Last years entrants will receive Regulations and Registration form in the post.
2019 Regs and Entry Form now CONFIRMED and PDF format documents can be obtained by clicking the links on this page.
Championship Permit Number is CH2019/SO12.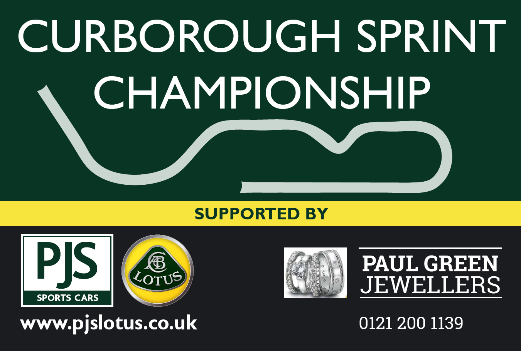 Round 6
Round 5
Round 4
Round 3
Round 2
Round 1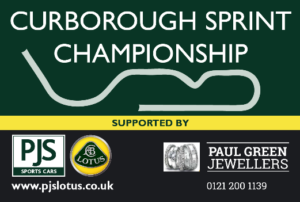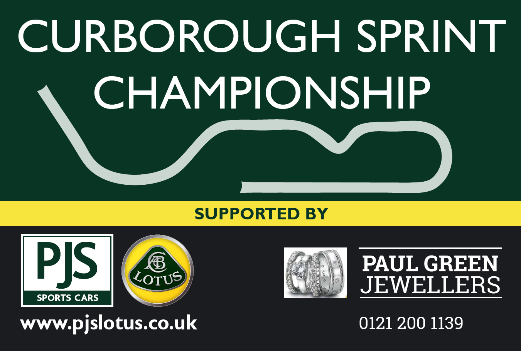 Championship Results 2019 Round 6
The regular SDCC July event of the year attracted a full entry, mostly Championship contenders, and attracted quite a few spectators even though competing with the British G.P., Cricket World Cup final, and Wimbledon's Mens Final on the day!
Standard Cars upto 1400cc, Class Sa, kicked the meeting off with 11 MGZR's! Craig Tock took the win and a new class record, with "your scribe" second, and David Owen third. Graham Harvey, Simon Parkin, were 4th and 5th respectively, and in the SDCC Academy car, on his first Sprint,  Lee Willars got down to a very good time in 8th, just behind the regular combatants!
Sb saw Steve Barrow in his Twingo Sport also needing to break the class record to take the win from Steven Burns Suzuki Swift by just 0.09sec, with Bob Smith's ever improving Saxo third.
Another 11 car class was SC. Car problems had Mark Williams Clio 5th after the first runs, but the other class members assisted fixing the car, in the usual Curborough Spirit, and Mark thanked them by taking the win and breaking Mark Wilsons 10 year old S2000 Class record! Paul Glendenning was second in another Clio, and Neal Bateman's Fiesta ST, Wayne Park and Paul Gough's Clios were 3rd, 4th and 5th respectively, and three split by 0.13sec!
In Class Sd the Boxster of David Tilley took a comfortable win from second placed Warwick Bourton Focus ST3, with Paul Cammerer's Z4 third.
Keith Waters Metro won 1A, with Graham Harvey Mini pushing him to a PB. Julian Fishwick was 3rd, he and Graham having a busy day both double driving in two classes, in SA and 1A!
The over 2.0L Class went to Steve Smith in his Impreza Sti, from the Mustang of David Connell.
In the 2B kit car class, another close Caterham 1, 2 saw John Caldicott first from Terry Dutton by 0.16sec. Third and fourth were the Westfields of Simon Price and Paul Evans respectively.
A 5 car Road Going Lotus class went to David Whiteley, with Martin Roberts 2nd, John Healey 3rd,, and Andy Palmer 4th.
In 3a, Stuart Ballinger won, with Stuart Gadd second and Alan Henley third, all in Mini's .
The Larger capacity Mod Prods saw Dean Ratcliffe take the Metro to the class win, from Matt Frost in his Clio Sport, with Liam Ulyatt third in his Peugeot 106.
Peter Shenton in the Escort Mk1 took the Rally car class just before running out of crank sensors as the Escort seemingly took to devouring them during the day!
David Bickley took the Sports Libre class win in his Radical, and the family celebrations continued as Stuart Bickley used the "force" to claim FTD in his Jedi !
The Championship top 6 looks like this, after 6 rounds:
Craig Tock                   122.5
Stuart Gadd                 112.5
Matt Frost                   112.5
Terry Dutton                111
Warwick Bourton        110.5
The next round, the MCMRC Figure of Eight on August 11th, is already oversubscribed so I hope you all got your entries in early, Hope to see you there.                                                             Steve Wood
If you require more information please complete and submit the form below: