2022 CURBOROUGH SPRINT CHAMPIONSHIP, supported by  PJS Sports Cars and Paul Green Jewellers .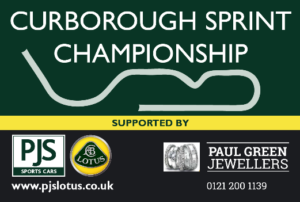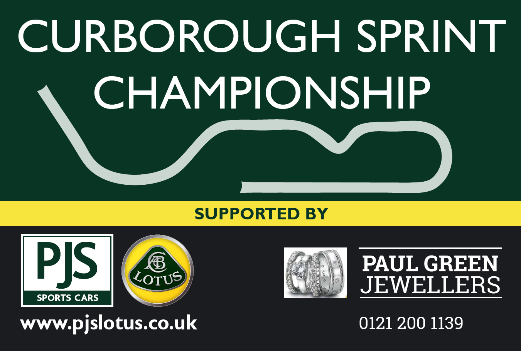 NOTE: 4th May- The Mid Cheshire event is filling up fast and so far only 15 contenders have entered.
  2022 CURBOROUGH SPRINT CHAMPIONSHIP, supported by PJS Sports Cars and Paul Green Jewellers.
Note to Championship Contenders: Please check each events Regulations to make sure you have entered the correct class.
The 2022 Curborough Championship regulations are now available.
The Championship will be contested over 11 rounds and the provisional dates are as below.
Click on links below to download documents.
Steve Wood
Curborough Championship
Curborough Sprint Championship 2022
Supported by PJS Sports Cars and Paul Green Jewellers
NOTE: Last years entrants will receive Regulations and Registration form in the post.
2022 Regs and Entry Form now available from links as above.
Championship Dates 2022
List of Curborough Championship Dates for 2022

The first SDCC event of this years' Championship was, as usual these days, a full entry although a few late cancellations reduced the final numbers on the day. The weather was again very good.
The Figure of 8 event kicked off with the usual good entry in Sa of MGZR's and a win for Les Wilson from David Owen, with Jack Twomey 3rd by 0.06s from Mike Smith after seemingly deciding to take out as many cones as possible on his best run! A big "off" at the crossover on her second run didn't prevent Julie Coffey taking the Ladies award on the day, although did leave the MGZR in a poorly state.
Another good entry in Class Sc produced a good contest with Clio's 1,2,3. Neal Bateman taking his third win of the year, from John Adams in second, with Paul Gough third.
In Class 1a, the win again went to Graham Harvey in his Mini, with the MG Midget of Howard Cottrell claiming second from Keith Waters' Metro and Martin Domleo's Fiesta. 2nd, 3rd and 4th all being split by 0.4 sec.
1b, the 1.4L to 2.0L road going class, saw a Clio 1,2 with Steve Barrow taking the win and Richard Raybould second. Melvyn Cox was 3rd in his MX5.
Simon Price's Westfield again claimed the win in 2B from his co driver, Paul Evans in second.
The large capacity Mod Prod class had a really good, and varied, entry with the Clio of Mark Williams taking the Class, from the Peugeot 106 of Liam Ulyatt. Third was the Golf GTI of Tom Harding and fourth the Opel Manta of Dave Purdy.
The Williams family megabusa again saw a win for son Mark from Dad Phil, with Mark also claiming FTD with a time of 57.25.
The Libre Class unfortunately witnessed a retirement for the double driven Radical after practice leaving the door open for David Bickley to claim the Class win in his Radical from Stephen King's Rotor.
A good Formula Ford dice, went to the Van Diemen of Chris Horton from the lovely Merlyn of David Owen in second.
With the Championship entries seemingly tapering off at 72, after 4 rounds the top 6 looks like this:
1. Steve Barrow 82
2. Graham Harvey 81
3. Mark Williams (3B) 80
4. Simon Price 78.5
5. Alan Henley 77.5
6. John Adams 77
The next round, the second S&HMC, was getting quite full as this bulletin went to print, again showing the importance of early entries. MGCC entries open through the website, on June 1st which are the final missing regulations for the year. Hope to see you at the S&HMC event on June 5th, hopefully with some more sun perhaps?
If you require more information please complete and submit the form below: